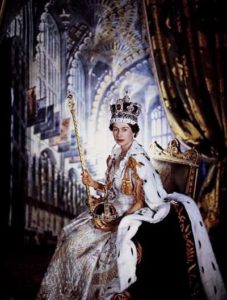 The Coronation of Queen Elizabeth II took place on June 2nd 1953.
It was was one of those occasions when the whole country celebrated for all they were worth.
Part of the celebrations in Gargrave involved a fancy dress parade and a large a lot of people took part or watched.
The following video was digitised by Graham Beck from the original cine film of the Coronation Day Parade in Gargrave.
The original cine footage was done by Dennis French using a 9.5mm Cine camera which was pretty advanced for the day.
Take a look, you may need to sit back and watch from a distance a few times to accustom your eyes on a couple of sections, but on the whole people are identifiable.
If you were there you could be on it. If you know the village at all then you will recognise the locations and the route.
It's a memory of a different era…