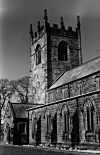 Gargrave Heritage Society is sometimes known as Gargrave Heritage Group, the names are generally interchangeable.
Gargrave Heritage Group Meetings
The Gargrave Heritage Group are a group of people from Gargrave who enjoy getting together and researching the history of Gargrave. They meet regularly in St Andrew's Church in Gargrave.
They also organise a lot of interesting events relating to the history and heritage of Gargrave.
Some of the historical articles on this site contain information that was supplied by members of the society.
Gargrave Heritage Group Website
The Gargrave Heritage Group website contains a range of interesting articles, several of which were lifted directly from the original version of this website (gargrave.org.uk) although the acknowledgement is a bit vague. In the grand scheme of things though village history and heritage are a common interest so I guess it's OK.
If you would like to visit the website for the Gargrave Heritage Group you can find it at:
http://gargraveheritagegroup.co.uk/
(Please note the link will open in a new tab or window on your browser.)
If you feel that you'd like to contribute to the work of the Gargrave Heritage Group then you should be able to contact them via their website.
Equally if you'd like to contribute information or an article to this website then please contact us.