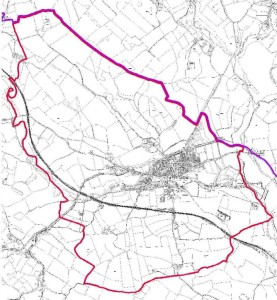 The Parish of Gargrave is an interesting proposition that is as you might imagine based in historical precedent.
Traditionally the Parish system relies on ecclesiastical boundaries so as the largest settlement in these parts with the largest church, Gargrave became a hub.
Historically the Parish of Gargrave takes in: Gargrave, Coniston Cold, Bank Newton, Stainton, Eshton, Flasby and Winterburn. All small communities with insufficient population to support their own church.
Some have their own chapels but no funds to support local clergy.
The ecclesiastical Parish has since become a civil entity and the Gargrave Parish Council oversees a proportion of the civil planning for the area of Gargrave.
Gargrave Parish Council is part of the Craven District Council which is a higher level of entity in the local government organisation.
The UK Parliamentary constituency that covers Gargrave is Skipton.
There is a draft profile of the Parish of Gargrave at the Craven District Council Website,
The following parish boundary map is extracted (roughly/badly) from the draft profile (which is recommended reading), you can see that it takes in only Gargrave, the traditional ecclesiastical boundary has shrunk and the individual villages and hamlets have their own parish clerks.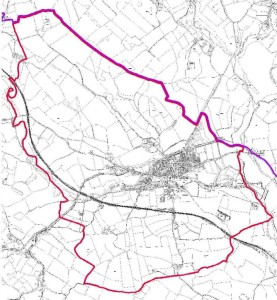 That's the parish of Gargrave in a nutshell.
Sources:
The History of Gargrave Harry M Gill.
Craven District Council Draft Profile of the Parish of Gargrave (2013).
Wikipedia. https://en.wikipedia.org/wiki/Gargrave